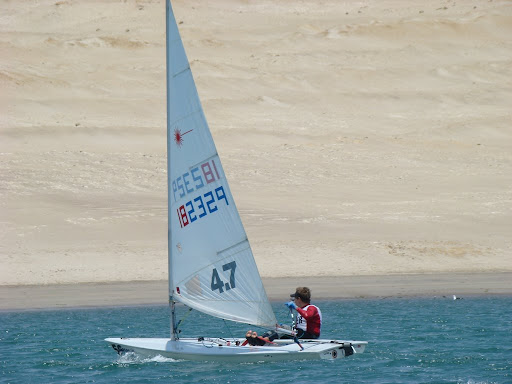 Hola gente. Del 6 al 14 de Octubre pasado estube en Paracas, Perú realizando una clínica con Laser 4.7. Estuvimos con el Tigre (Alexander Zimmerman PER), Chikiviejo (Victor Díaz de León VEN), Diego, y Cristina. El viento fue excelente y nunca falto y el lugar de primera.
2 meses atras en Paracas hubo un terremoto y un tsunami por lo cual estaba todo destruido. uno de los días hubo un temblor cortito y parecía que bajaba la marea y en media hora nos dijeron que había que evacuar por riesgo a tsunami!!! en 10 minutos se llenaba de agua la casa hasta el techo. que loko!!! dejamos todo ahí y por suerte no paso nada.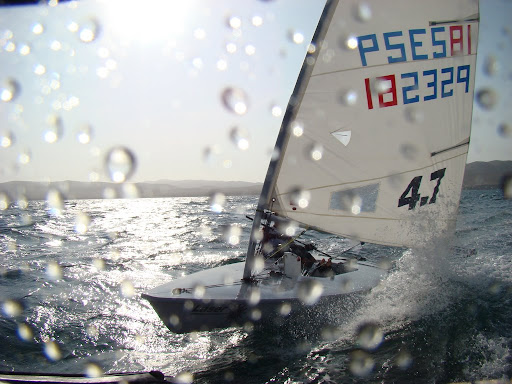 Volviendo a la clínica estuvo buena y pudimos navegar perfecto y mejorar muchas cosas. el Tigre esta a full preparandose para el Mundial de 4.7 en Sudafrica y el Sudamericano de 4.7 en Mar del Plata. Al Sudamericano también ira el chikiviejo y Diego Cabrera. Exitos para todos y ganen!!
Y al fin de semana terminamos con el nacional de 4.7 quien ganó Alexander Zimmermann, 2° diego, y 4° Chikiviejo. excelente performance de la Clínica.
Gracias Perú, toda la gente del Regatas Lima, Bubu, Alex, los Zimmermann, Tigre, Barrera, Chikiviejo, Cabrera, Zuniga, todos, Muchas Gracias.
Saludos.
Hi People! 6 to 14 october i stayed in Paracas, Perú, making a Laser 4.7 clinic. i stayed coaching "Tigre" Alexander Zimmermann PER , Chikiviejo (Victor Díaz de León VEN), Diego and Cristina. The wind was excelent, never empty and the place the best.
2 months ago Paracas haved a earthquake and Tsunami and all was destroyed. one day we haved to evacuate for risk of another tsunami for a little earthquake we lived. Very crazy, we leave all in tha house. In 10 minutes maybe the wather entre like 2 meters in tha house. Nothing happens, we lucky.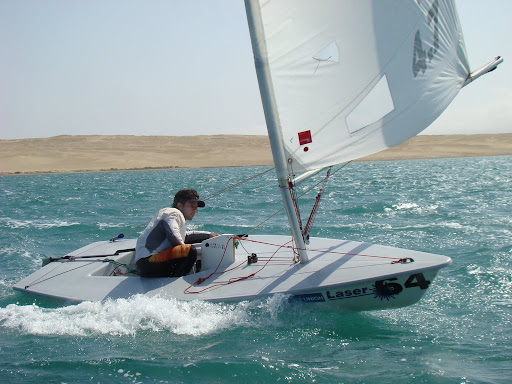 Back to the clinic, was good, we can sailing in perfect conditions and improve the skills to make better. Tigre (Alexander) is training to representing Perú in the Laser 4.7 World Championship and next South Americans champs in Mar del Plata Arg, next jaunuary in the southamerican Summer. Also at Southamericans champs, Chikiviejo and Diego going.
Last weekend of clinics we finish with the Peruvians Nationals and 1° place Alenxander Zimmermann, 2° Diego Cabrera, 4° Victor Díaz (Chiquiviejo) excelent performance of the clinic team.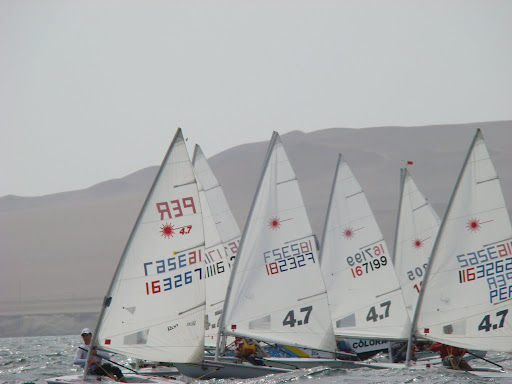 Thanks Perú, all people of Regatas Lima, Bubu, Alex, Zimmermann Family, Tigre, Barrera, Chikiviejo, Cabrera, Zuniga, all people, Thanks!!
Ciao
Dingo